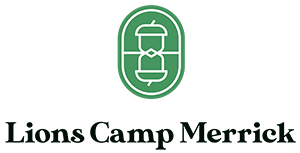 Full Website Coming Soon
Looking for an inclusive summer camp program that provides a fun and supportive environment for children and young adults with disabilities?
Lions Camp Merrick offers a range of exciting camp programs designed exclusively for individuals with special needs.
Located in Nanjemoy, Maryland, our camp provides a variety of engaging activities, such as swimming, hiking, arts and crafts, and team sports, that promote personal growth and development for campers.
Whether you're interested in a day camp or overnight camp, Lions Camp Merrick has a program that's tailored to meet the unique needs and interests of individuals with disabilities.
Read on to learn more about our camps and how they can benefit your child.
Diabetic and Family Camp
Diabetic camp is specifically designed for campers between the age of 6-16 who have been diagnosed with type 1 or 2 diabetes.
Aligned with diabetic camp, family camp is a time for campers and their families (ages 5 and over) to experience camp while still having their families close by.
Campers will enjoy meeting new peers, learning about their diabetes or their sibling's diabetes, canoeing, exploring the ropes course, learning how to shoot a bow, using the blow-up water and slip 'n slide, and learning how to be independent.
The skills taught at camp aim to empower campers and foster independence.
Adults will be meeting with other adults and pharmaceutical companies.  They will network to learn more about their children's diabetes, how they can best help and empower their children, and how they can work towards their children to be more independent.
A typical week breakdown of the camp is as follows:
Week 1:
This week is just for our diabetic campers!  During this week, they can connect and learn alongside other children with diabetes, all while having fun and empowering themselves.
Campers will be hiking, canoeing, shooting archery, using the high and low ropes course, playing on the blow-up waterslide and slip 'n slide, and many other activities.
Week 2:
This week is our sibling's week. During this week, our diabetic campers can bring a sibling with them to camp. Campers will have the same experiences as our week 1 camper with the bonus of having a sibling there learning about their diabetes.  Siblings will have the opportunity to learn about diabetes and how they can help care for and help their siblings.
Register Now
Bridging Hands Camps, Inc.
This overnight camp provides experiences for deaf/hard-of-hearing children and children of deaf adults.
Their camps promote communication access and positive interactions between various groups within the diverse, multicultural, and multilingual deaf community.
Learn More
Maryland School for the Blind Camp Abilities
This summer camp is specifically for children between the ages of 9-17 who are blind or visually impaired.